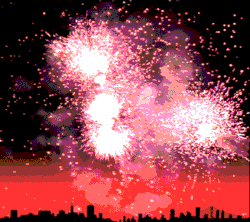 It's hard to believe, but today is the last day of 2014! We had our all-time best year on the wiki this year (in terms of edits and visitors), so let me give you a quick rundown of the year!
We had a total of 7017 edits made across our articles this year, which was more than double the amount of edits made to our articles over the past three years!
At the beginning of 2014, we had only 7 editors with more than 100 edits. Now, we have 15!
At the beginning of 2014, only 1 user had more than 1000 edits. Now, there are 4!
Both AlexShepherd and I broke Groupoid's record of 2010 edits, which had been standing for two years!
At the beginning of the year, we had 95 articles. Now, we have 137!
We surpassed 1000 main space edits in a single month twice: In July and October!
July was our most productive month, when we had 3 editors with more than 100 edits and 1730 edits to our articles!
In July, we also had our all-time highest WAM score, with 80.83!
We enabled achievements for the first time (Back in February), which adds an incentive to editing!
We had our first Character Popularity Tournament, in which people got to vote for their favorite characters in a summer-long showdown! Phi ended up winning, by a mere two votes over Snake!
Two users got promoted to new positions: I got promoted to admin and bureaucrat and Gbertolini got promoted to rollback!
We started keeping track of Edit Count Ranking, which are updated monthly! For anyone within the Top 10, they receive a special badge on their userpage!
We managed to complete all 16 of the Virtue's Last Reward escape room articles! (Big shoutout to CooperThief for all of the pictures!)
We uploaded 861 pictures to the wiki this year, which is more than the past three years combined!
Overall, we had a great year here! AlexShepherd and I are proud of each and every one of you for your contributions over this past year and hope you can keep it coming into 2015! Who knows? Could this be the year that Zero Escape 3 comes out? =D
Finally, I hope all of you have had a wonderful holiday season! Let's welcome the year of the sheep! =)
Ad blocker interference detected!
Wikia is a free-to-use site that makes money from advertising. We have a modified experience for viewers using ad blockers

Wikia is not accessible if you've made further modifications. Remove the custom ad blocker rule(s) and the page will load as expected.