Study
People
Q
Mira
Eric
Items
Human Mark Key
Star Mark Key
Handgun
Crossbow
Grenade launcher
Part A
Part B
Part C
Part D
Part E
Part F
Part AB
Part CD
Part EF
Part ABCD
Combined Key
Minigames
Safe on first floor
Safe on second floor
Cylinder
Chair
Portraits
3-Way Showdown
Links
Ward Q
Music
Unliberated Library
"A study? Though it's practically an entire library."

— Mira, after entering the room
The Study is an escape room located in Ward Q. It is searched by Q, Mira and Eric.
The room is so full of books that it's practically a two-story library. It also contains multiple safes, and a chair that allows someone to reach books on the second floor without climbing the spiral stairs.
Eric stumbled upon the entrance to the study while examining the walls in the shelter. The room is not marked on Q-Team's map of their ward. As it appears that someone was just there, Q-Team decides to search it for clues to Zero's identity.
Found Items
Edit
Human Mark Key
Edit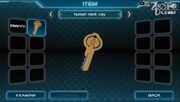 Star Mark Key
Edit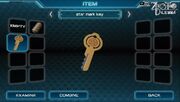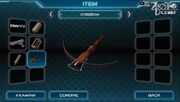 Grenade launcher
Edit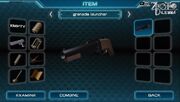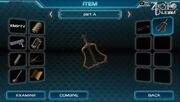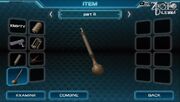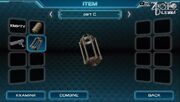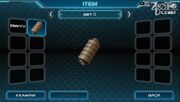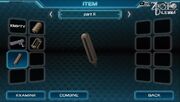 Combined Items
Edit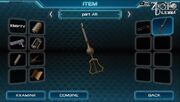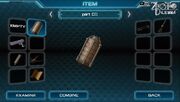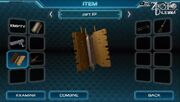 Part ABCD
Edit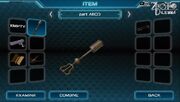 Combined Key
Edit
Minigames
Edit
Safe on first floor
Edit
EXIST

Safe on second floor
Edit
NIL
Cylinder
Edit
MIND

S-02-16
Q-12-10
Portraits
Edit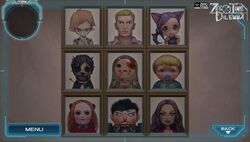 Shoot Q team with crossbow.
Shoot C team with handgun.
3-Way Showdown
Edit
SPOILER WARNING
Q, Mira and Eric are in a weapon triangle and the player must decide who to kill.
The possible choices:
The music is a remix of the Pantry in Virtue's Last Reward.
Mira is shown to be quite confident with a gun, as remarked by Eric upon seeing her spin the gun in her hand with no issues. It is currently unknown if she's naturally gifted with guns, or has used one in the past.
Sean is shown as being knowledgeable about guns, as well, when he tells Eric that recoil can be avoided with the proper stance.
SPOILER WARNING
Hidden text is written on the side of one of the safes in the study, saying "ゼロはデルテです" or "Zero is Delta".[1]
Humorous Quotes
Edit
Ad blocker interference detected!
Wikia is a free-to-use site that makes money from advertising. We have a modified experience for viewers using ad blockers

Wikia is not accessible if you've made further modifications. Remove the custom ad blocker rule(s) and the page will load as expected.