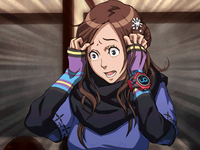 Feel free to leave messages on my wall! Whether you want help with editing or want to start an argument, or talk about every day life or make suggestions for polls or featured articles, I'll always be here to answer or converse with a smile on my face! If you want to go the argument (debate) route, don't even bother trying to criticize June, as I have an answer for all of her faults. With that note, happy editing!

Give Kudos to this message
You've given this message Kudos!
See who gave Kudos to this message